Prepare for a Long Winter. Here's how.
We're in for a long haul. Learn from the Hebrideans.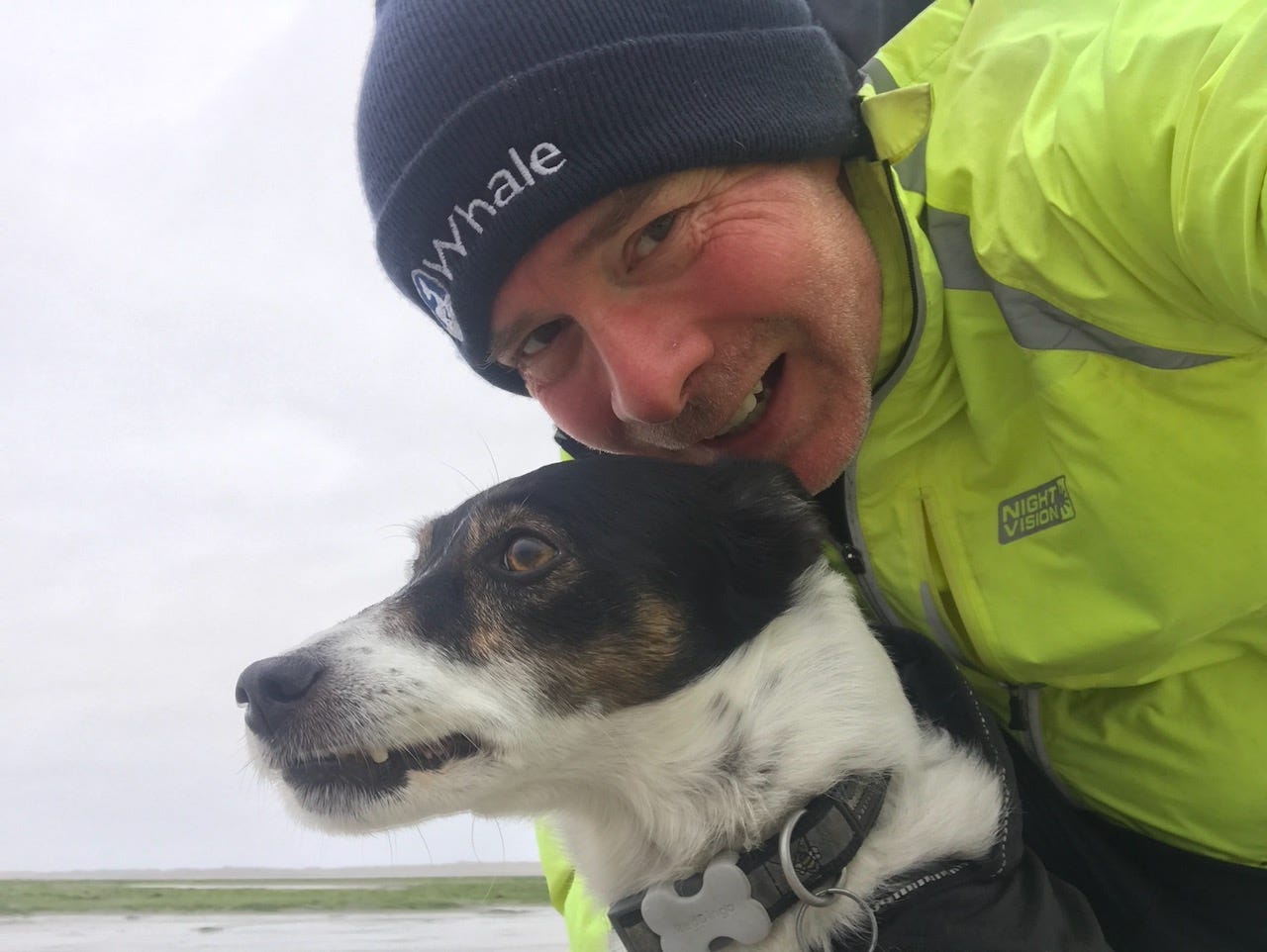 Checklist: Caravan, car, garden, spirit…
Now the Equinox has been and gone, it's time for writers to dust off and repurpose their 'Preparation for Winter' articles, be it a timely reminder to drain down your caravan water tanks, consider winter tyres for the car, or tidy the garden ready for the dormant season.
This year, there is something way more important than caravans, cars, and gardens upon which to focus our energies to prepare for the coming winter.
We need to prepare ourselves.
An Dùbhlachd
Here in the Outer Hebrides, the never-ending days of summer give way to a time when daylight becomes a precious and cherished commodity. In Gaelic, the month of December is named An Dùbhlachd, which can be roughly translated to The Dark Drabness. 
Winter is normally the time that social events would heavily populate the calendar. I was very much looking forward to meeting new friends here in Uist while learning traditional Scottish dances, polishing up my rusty Gaelic in class, and most important of all, partaking in the island tradition of the cèilidh. Contrary to popular opinion, a cèilidh can be little more than sitting in a neighbour's kitchen sharing a cuppa and a chat. 
However, it's 2020. We know that none of the above are going to happen this year. We are all to sit in our own houses for six long months, staring out at the dark drabness. That, my friends, is not an enticing thought and it's something we really need to prepare ourselves for. 
---
Preparation is Key
The Spring Lockdown was challenging for everyone. There was raw uncertainty, but it was also shiny and new. There was novelty value in staying home, and for some of us it was a much needed and well overdue break. Days were getting longer, the weather was pretty good, and we clung to the hope that the situation would just be a temporary blip.  We'd soon get on with our lives again. 
Summer brought greater freedoms, and there were occasional times that we could lose ourselves in a pleasant situation and momentarily forget the harsh reality happening beyond our little bubble. 
This time, it's going to be different. Very different. 
Close friends and I have been sharing our concerns about the coming winter, and I've decided (as anyone who's recently read books about Stoicism would,) that while I cannot control the forthcoming events, I can of course influence what I do and how I feel. This is going to take a plan, effort, and most importantly, action. 
I've planned my strategies, written them down, and shared them with my friends. There's nothing on my list that will surprise anyone: Get outside every day, continue to eat well and exercise, consume media in strict moderation, plan time together with friends (online and, more importantly, in real life)… you get the picture. But the most important action of all is to practice mindfulness and gratitude. 
Allow me to elaborate.
Happy, Happy People
In 2016, the UK's Office of National Statistics revealed that folk living in the Outer Hebrides were the happiest in the UK. Why is that? Many people perceive the islands to be bleak, isolated, and the weather utterly dreadful. 
In the book I've been listening to this month, Goodbye Things by Fumio Sasaki, the author reveals a nugget of gold as the book concludes:
Happiness = gratitude. 
Meanwhile, my latest YouTube crush Nathaniel Drew recently released a magnificent video about loneliness, featuring the phenomenally eloquent author Johann Hari. Hari surmised that feelings of pain are a signal — they are to be noticed and are not to be ignored. We have to try and work out what the pain is trying to tell us, and how to act upon it. It makes perfect sense when you think about it; it's such a basic and simple concept. 
Threading these nuggets together have helped me work out why my fellow islanders and I are generally very happy with our lot, despite the lack of sprawling mansions, flashy cars, or wall-to-wall sunshine you'll find in the islands. 
Months like An Dùbhlachd are not to be masked and ignored. They are to be experienced and enjoyed the best we can. People here have learned that gratitude is key for survival. The brief spell of sunshine, the sweet smell of the air, the fact that the ferry actually ran and the Co-Op has frozen peas this week, the magnificent clouds that hurry across a moody purple sky, the heart-soaring glimpse of an eagle, getting in to a warm house after you've been soaked and invigorated by a wet and windy walk...
It turns out that Hebridean folk didn't need Japanese authors or talented writers to tell them that embracing the drab while practicing gratitude soothes the pain and lights up the darkness.
They worked it out for themselves. 
---
What I'm reading 
As you might deduce from the above, I listened to it on the long drive to and from Düsseldorf.
I enjoyed Goodbye Things by Fumio Sasaki and found it useful. However, it is far longer than it needs to be, and there is a lot of repetition. If Sasaki told us that he only needs 30 minutes to move house once, he told us a dozen times. There are periods when, in my opinion, he comes across as rather tiresome and self-righteous. Despite these caveats, it was a positive read, and I'd recommend you consider this book if you are looking to get rid of your the clutter in your life.
---
How to Support Streamlining
There are two ways you can support me and this newsletter:
1. If you wish, you can show your support for what I do through Buy Me a Coffee. Although I'll probably end up buying tea. Or snacks for Dougal. But most likely diesel.
I understand that not everyone who would like to will be in a position to support in this way, and that's absolutely fine! My content is available to everyone, regardless of their circumstances.
2. Most importantly, please subscribe and share Streamlining with those who you think might enjoy it.