Welcome to Streamlining, my shiny new Newsletter.
What's it all about, then?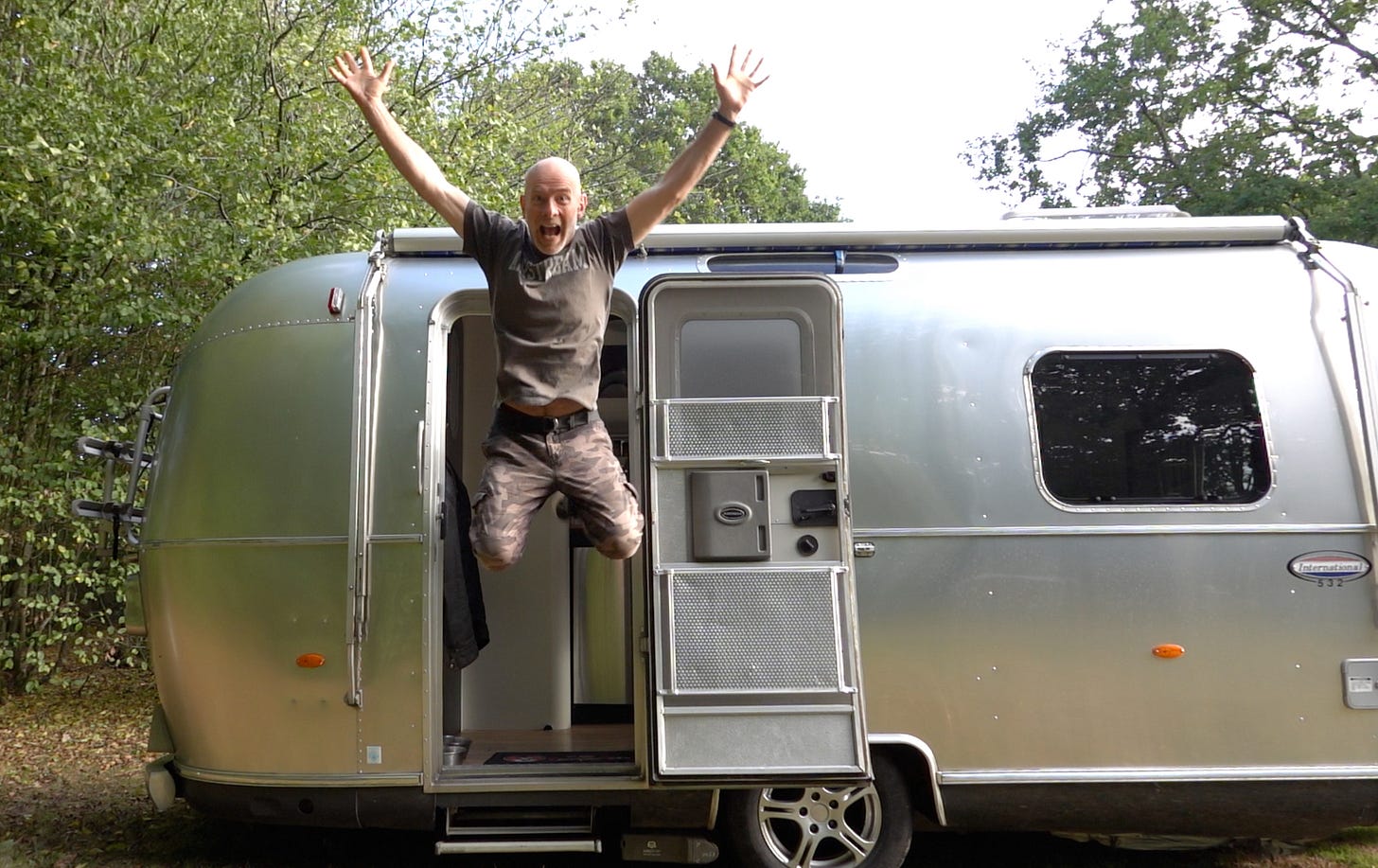 I've wanted to write a newsletter for a long time, to speak directly with the wonderful folk who support what I do. Having recently fallen out of love with social media, I took a 30-day hiatus from Twitter and Instagram, which then drifted into a 45-day abstention.
During the time away from the noise and the twitch of constantly checking my phone, I found my productivity, mood, and overall wellbeing improved dramatically. This helped me realise how important my time and resources are, and I refuse to waste or squander them on meaningless activities.
Surround Yourself with the Right People
The importance of surrounding oneself with people who nourish, support, and encourage you has become crystal clear to me. I don't have room in my life for those who manipulate others to feed the insatiable appetite of their own egos—another key lesson from my time away from social media. So, in this spirit, I decided to launch my newsletter to share about my life and travels with the people that truly matter—that's you!
What is Streamlining About?
Streamlining is about simplicity, minimalism, and concentrating on the good stuff. Streamlining means stripping away the fluff and nonsense and enjoying the beauty of simple things. I can thank my dear friend Shanna for the title. She gets me :)
For the past ten years, much of my life has revolved around my Airstream trailer and the name Streamlining is a nod to this, while not defining my present or my future pursuits.
It's always been my mission to open people's minds to life's possibilities. With Streamlining, I want to show people that living simply need not be joyless or bland. I'm not perfect and I don't have it all worked out, yet I look forward to sharing the journey—my triumphs and mistakes—with you.
Boundaries and privacy are hugely important to me (yes, I'm an introvert!), but a newsletter will allow me to share some personal thoughts and experiences, too.
And finally, it's an opportunity to share some gratuitous pictures of Dougal.
Welcome aboard!
---
Resources
Check out my dear friend and twin Shanna's newsletter on Substack called Life: Examined. When someone is smart enough to come up with the name Streamlining, you know she's good: Life: Examined
What I'm Reading
Right now I am reading Deep Work by Cal Newport. I have a huge problem focusing when I am working. I end up wasting lots of time on non-essential tasks. This book is helping me work fewer hours and get far more done. Worth checking out - click on the link.
---
How to Support Streamlining
There are two ways you can support me and this newsletter:
1. You can show your support for what I do through Buy Me a Coffee. Although I'll probably end up buying tea. Or snacks for Dougal. I understand that not everyone who would like to support the channel will be able to, and that's absolutely fine! My content is available to everyone, regardless of their circumstances.
2. Most importantly, please subscribe and share Streamlining with those who you think might enjoy it.